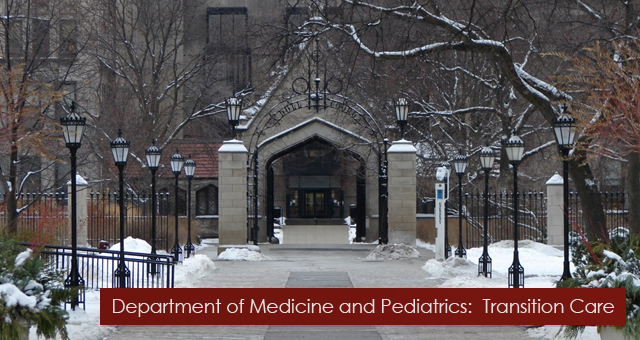 Welcome
Transition care refers to the movement from adolescence to adulthood in multiple areas including in the medical arena, community, and society.  Transition can be a time of vulnerability, especially for those people with chronic medical conditions, developmental delay, or intellectual disability.  As the number of patients with chronic medical illnesses reaching adulthood is increasing, we need to increase awareness about transition and to help improve provider knowledge regarding transition.
The goals of this website are to compile and synthesize transition-related resources for providers and patients, to provide information regarding transition conferences at UCMC and elsewhere, and to be an up-to-date resource for patient information.
Use the links in the toolbar above to navigate through other transition-related resources and other website for transition issues. The navigation bar on the top of our website can be used to view different pages with specific resources and tips generated by UCMC.
This site was funded by the Comer Classic Research Grant.